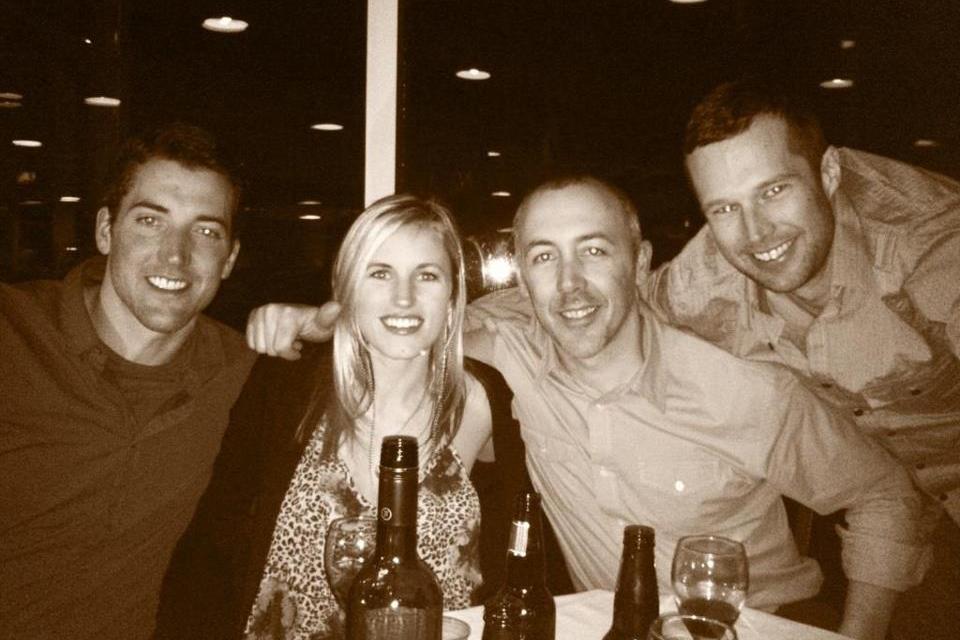 Davey and I were recruited this year to the Dolan brother's team for the Peak to Valley Race. Clay and Luke Dolan (Luke was my red stars coach way back) were the champions last year, so we felt a bit of healthy pressure the weeks leading up to it. The competitive blood boiled to the top for Davey and I as we got closer to the minute of bursting out of the gate- the butterflies were back. No matter what we do, it always ends up being nerve-racking and competitive. It was great to have that feeling again after 2 years of not competing.
We didn't want to let the reigning champs down.

After 180 gates, 5 kms and 5 minutes 19 secs (4:57 for Davey), our legs were burning and we were sitting pretty to step on top of the podium later that night at the P to V party at the Roundhouse. Looks like we'll have to defend our title next year. We're now hooked on the adrenaline and vibe of the renowned Peak to Valley that was created by my Mom, Dad, YP and Cate in the early 80s!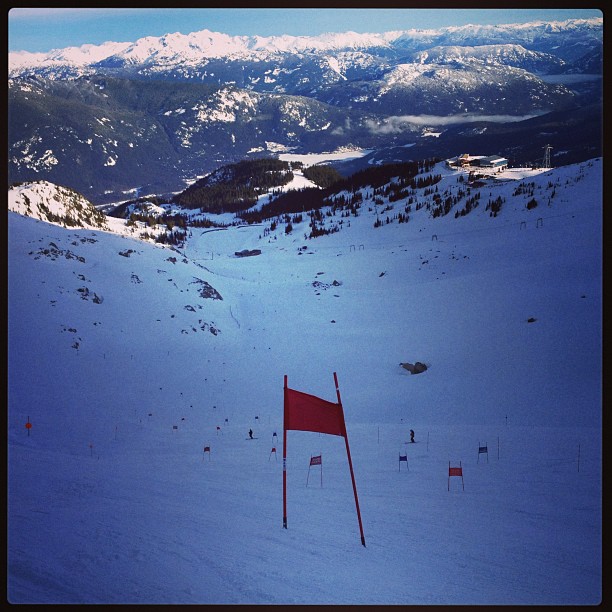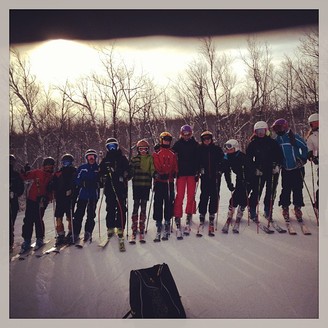 Just before the Peak to Valley, Davey and I headed out East to Craigleith Club for some guest coaching for the Podborski Cup (185 10-14 year olds). It's awesome to see alpine have some Ski Cross development at a younger age.
Check the link below for an inside look at the camp.
http://vimeo.com/58362360#at=0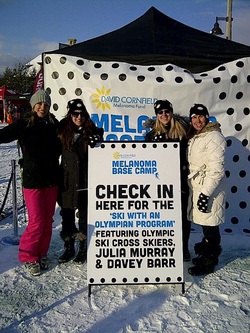 Davey and I then had a couple days at Blue Mountain with the
David Cornfield Melanoma Foundation
to promote sunscreen in the winter time. It is great to be a part of a cause that is dear to my heart. My Dad passed away from Melanoma at a young age. We had a couple ski days with people and had some quality time at the booth withe the great organizers of the fund.