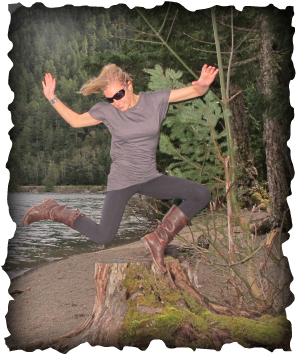 MissionTo provide people with tasty, nutrient-rich, complete functional food that will fuel their day, thus allowing themselves to have the extraordinary possibility of achieving their healthiest self.
To fuel you with a healthy dose of excellence, allowing the best you to shine through throughout your day.
Full of Fuel=Full of Life
What's Happening?
Jules Fuel is now available in many locations throughout the Sea to Sky and Vancouver! Click HERE
for a full list of where to grab your purely vitalicious bag of Jules Fuel!
Keep up to date by visiting
www.julesfuel.ca
Follow on:
Facebook
Twitter
Instagram - @julesfuelyum
Eat Right~Feel Light-100% Certified Organic -All ingredients are in their raw form to begin with
-No added weirdness-High in antioxidants-Omega 3s and 6s
-Wheat free-No added sugar-No Preservatives
-Packaged locally
-Vegan-Low Glycemic
-High Protein-High Fibre-More energy-FINE PRINT **May experience elevated excitement for getting out of bed in the morning**
Easy to make, Easy to digest, and a Full body health kick every morning!
Jules Fuel gets you energized for any day ahead, and keeps you satisfied for hours, without feeling heavily full.
Keeps you regular!
I have been living on my quinoa breakfast for the last few years, and have finally unveiled a recipe that everyone can enjoy and make with ease.
Cooking directions:
-Pour all contents of bag into pot
-Add 2 cups water
-Bring to a boil, cover and simmer for 10 minutes
-Enjoy with toppings such as: yogurt, apple sauce, fruit, maple syrup.
Alternative cooking directions (with soaking):
-Pour all contents of bag into pot
-Add 2.5 cups water
-Cover with lid and let sit over night
-Morning: Bring to boil, simmer for 5-7 minutes
Soaking will allow more nutrients to blast out of each ingredient.
Also, each delicious seed, grain, and berry will expand in size and juiciness.
---