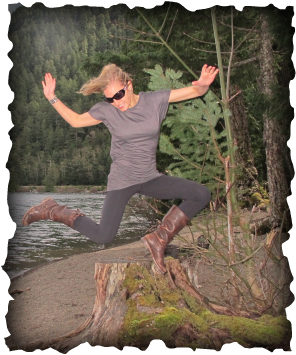 Mission
To share with you, potentially the healthiest of breakfast concoctions that will change the way you wake up in the mornings.
To fuel you with a healthy dose of excellence, allowing the best you to shine through throughout your day.
Full of Fuel=Full of Life
What's Happening?

A few of you may have seen me at the Whistler Farmer's Market last year. Since then, we have been doing background work in order to make it shelf-worthy!
With the new partners, LeftCoast Naturals and Associated Labels, Jules Fuel is becoming real.
Look for Jules Fuel on the shelves of Whistler in any of the Grocery Stores within the next few months. We are aiming to have our first big batch of product by the end of November!
Keep up to date by visiting
www.julesfuel.ca
Follow on:
Facebook
Twitter
Instagram - @julesfuelyum
Eat Right~Feel Light-100% Certified Organic -All ingredients are in their raw form to begin with
-No added weirdness-High in antioxidantshttp://www.julesfuel.ca-Omega 3s and 6s
-Wheat free-No added sugar-No Preservatives
-Packaged locally
-Vegan-Low Glycemic
-High Protein-High Fibre-More energy-FINE PRINT **May experience elevated excitement for getting out of bed in the morning**

Easy to make, Easy to digest, and a Full body health kick every morning!
Jules Fuel gets you energized for any day ahead, and keeps you satisfied for hours, without feeling heavily full.
Keeps you regular!
I have been living on my quinoa breakfast for the last few years, and have finally unveiled a recipe that everyone can enjoy and make with ease.
Cooking directions:
-Pour all contents of bag into pot
-Add 2 cups water
-Bring to a boil, cover and simmer for 10 minutes
-Enjoy with toppings such as: yogurt, apple sauce, fruit, maple syrup.
Alternative cooking directions (with soaking):
-Pour all contents of bag into pot
-Add 2.5 cups water
-Cover with lid and let sit over night
-Morning: Bring to boil, simmer for 5-7 minutes
Soaking will allow more nutrients to blast out of each ingredient.
Also, each delicious seed, grain, and berry will expand in size and juiciness.
---